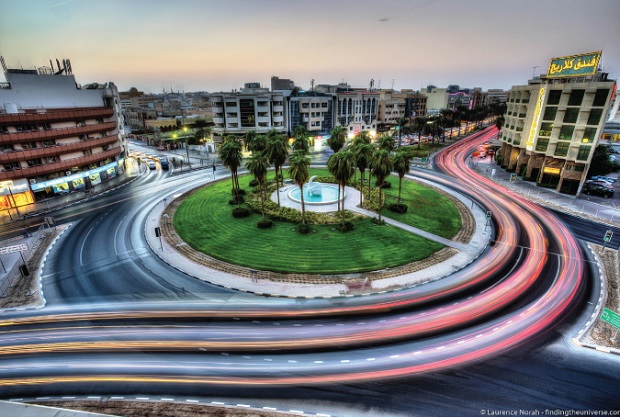 Here's How To Take Professional Travel Images
Photography may seem an art and passion but it is actually a skill that requires spending a lot of time, effort, and practice to master.
This professional photographer shares his story on becoming a travel photographer and reveals a ton of incredible tips for anyone who wants to capture professional travel pictures.
Read this great article and check out the images. Also, feel free and share it with your family and friends!
Photography. It's not something I've very good at. I take all my pictures on an iPhone and, if they aren't used on the blog, they mostly just sit on my hard drive. But I still think photographs are important for the memories they represent. You look at a picture and it conjures up thoughts, feelings, and smells that take you back to a long forgotten place. Today, professional photographer Laurence Norah of Finding the Universe, begins a five part series on how to become a better photographer. Part one is on composition and framing.

In 2009, I gave up my job in IT and set off to travel the world. My first destination was Australia, a stunning country where I desperately wanted to capture my adventures. I'd been taking photos since I was 13, but it was only on this trip that I started to focus on learning the art of photography and realized that this was something I could be truly passionate about.

I quickly learned the reality that photography is a skill that takes time, effort, and practice to master.

It's also not a question of gear — great photography is very much about the photographer.

Wave Rock, Australia, from my (Laurence) yearlong road trip there in 2009-10.

Composition: Taking pictures people REALLY want

Patterns: the human brain is a sucker for them. We're always looking for patterns — be they shapes in the clouds, symmetry in buildings, or colors that compliment each other. There's just something about a pattern that our brains love.

Understanding these patterns and what pleases the human brain is a nifty shortcut to taking better photos. And that's what composition in photography is all about. Learn and apply the rules below, and you'll start taking more photos that people will enjoy.

Before launching into them, though, some important basics. First, ensure that your camera is level. You don't want wonky horizons. Your brain generally doesn't like them; they're the visual equivalent of nails on a chalkboard.

Next — stop moving. You want to be as still as possible when shooting to avoid blurry images. Hold your camera with both hands and be steady, or use a tripod.

……………….

Another of my favorite subjects to shoot is a sunset. I love how they are always different and how wonderful the light is at that time of day.

To get a great sunset shot, you can easily apply the rule of thirds — composing the shot with two-thirds sky, and one-third land or sea. You want to avoid splitting the image half and half, as it won't look as good. The shot below of a sunset in Santa Cruz illustrates this and also has an interesting subject in the left third of the image.

……………….

Read the full article ad learn more tips at Nomadic Matt's Travel Site:
Credits:
Article Source: How to Take Professional Travel Photos