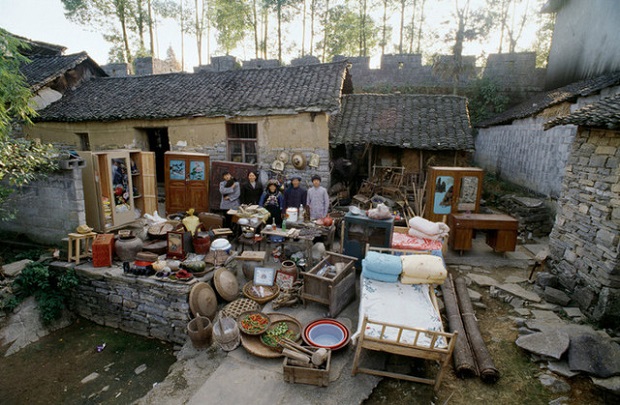 Photographing People Around China In 11 Years
One of the essential parts of travel photography is people photography when you capture photos of individuals or groups from a certain region or city.
What you are doing is actually documenting people's lives in a visual way. It doesn't matter what equipment you have, what matters is how you shoot an image in which people are centered with their customs and belongings.
Read through this interesting story, check out the amazing photos and let us know what you think!
Photographer Ma Hongjie has spent the past 11 years documenting different families with all of their possessions in various parts of China.

The album, titled The Family Belongings of Chinese People, includes around 90,000 words of text in both Chinese and English, Ma said in his blog, and will be sold on the market later this month.

Pictured above is a home in the ancient village of Huangsiqiao, Phoenix County, Hunan Province. Check out more of the images in the album below.

Gujiazhuang Village, Dasungezhuang Town, Shunyi District, Beijing

Small Lake, Meiya Village, Daotanghe Town, Gonghe County, Qinghai Province

Xiajiang Village, Wulong Township, Jinyuan Town, Dayi County, Chengdu City, Sichuan Province

The Yellow River, Huayuankou Town, Zhengzhou City, Henan Province

[Photos via Ma Hongjie's blog]

……………….

Read the full story here at Shanghaiist.com and check out more beautiful images:

Photographer spends 11 years documenting families around China with all their belongings
Credits:
Article Source: Photographer spends 11 years documenting families around China with all their belongings