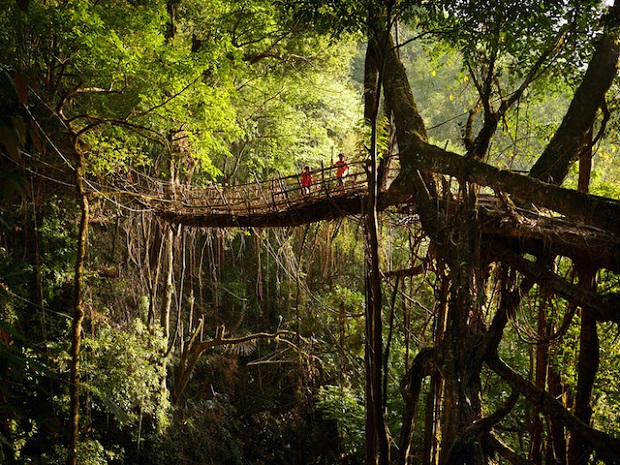 A Series Of Stunning Images From A Village In India Known As "The Wettest Place On Earth"
India is the land of all seasons. Just get your camera and go deep into the villages and shoot the best photos.
That's what exactly this talented travel photographer has done. He went to India, found a village called Meghalaya which appears to be "The Wettest Place On Earth" and took these astonishing pictures.
Read this amazing article, check out the stunning images and let us know what you think!
New Zealand-based photographer Amos Chapple is a name you might recognize from his intimate look inside Iran that we shared just over a year ago. Today, he's back on PetaPixel with a series of stunning images from Meghalaya, India — a village known as 'the wettest place on Earth.'

In case you're wondering, that statement is no exaggeration: on average, Meghalaya receives 467 inches of rain per year. And while this makes it a miserable photography location for many reasons, it also makes it one of the most unique places you could possibly shoot.

……………….

Another intriguing characteristic of the Meghalaya community is the use of natural bridges. By 'training' the roots and branches of trees, villagers have created a vast infrastructure of living bridges that span rivers and more.

……………….

……………….

……………….

Read the full story here at PetaPixel.com and check out more stunning images:

Photographer Gives Us an Inside Look at Meghalaya, India, 'The Wettest Place On Earth'
Credits:
Article Source: Photographer Gives Us an Inside Look at Meghalaya, India, 'The Wettest Place On Earth'