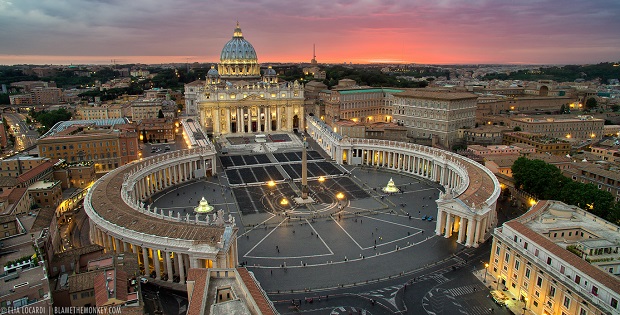 Have You Ever Visited Rome?! If Not, Here Are 9 Places In Rome You Should Absolutely Visit:
Rome is a magical city of Europe. It's not only the capital of Italy, it should be regarded as the historical capital of Europe.
You won't get bored in this amazing city. I'm not just talking about obvious places such as Vatican and Colosseum, I'm talking about the existing atmosphere you can feel at every corner of the city. It's a must-visit destination for travel photographers.
Here are just 9 amazing places in Rome you should absolutely visit. Check out these breathtaking images taken by professional travel photographers on 500px.com:
Enjoy and Share 🙂
1. Vatican:
2. Colosseum:
3. The Pantheon:
4. Castel Sant'Angelo:
5. St. Peter's Basilica:
6. Roman Forum:
7. Campidoglio (Capitoline Hill):
8. The Altare della Patria (Altar of the Fatherland):
9. Along the Tiber River:
Featured Image Source Credit: Beyond The Vatican by Elia Locardi on 500px.com
Did you like the photos? Well, then go ahead and share this page with your friends 🙂